Custom Rug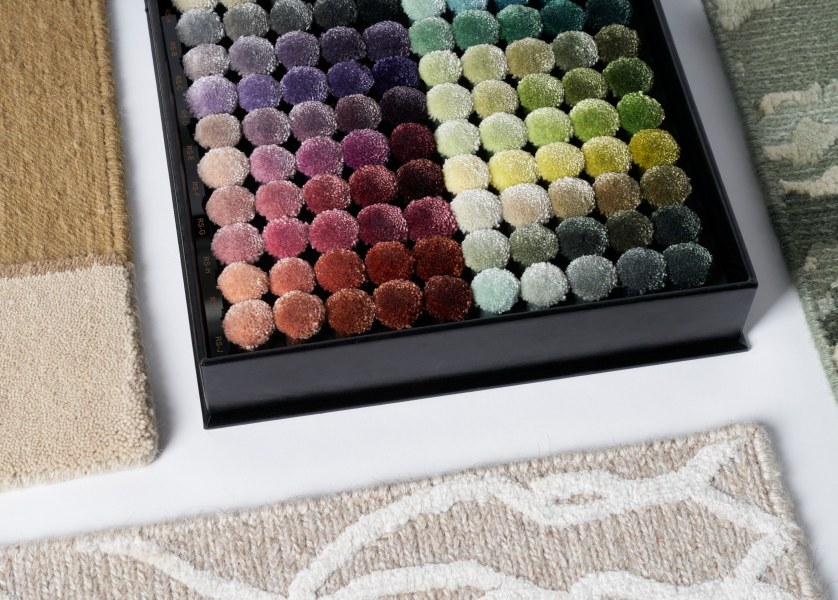 CREATIVITY IN 6 EASY STEPS
Contact us via phone or e-mail to start the process. If you have selected a rug available in custom sizes from the Nourison rug range or the Broadloom Fifty to Infinity selection we will place the order and give you a delivery date. If you require a unique custom rug you can send us the requirements for us to begin or supply us with your own design.
Choose between hand-tufted or hand-knotted, residential or contract grade, and whether you want the rug or carpet to be made in a cut or loop pile and if you want to add carving or embossing.
Once you decide if you want your rug or carpet to be made in wool, viscose, tensel or silk, select the colours from a selection of our 1200 colour poms or send us a cutting from samples you wish to colour match.
Once you have signed off on the design, materials, colours and size requirements we always offer to present you a sample of how the finished article will look. However, please bear in mind this adds an extra 2-4 weeks to the delivery time.
The finished article will be photographed before packing and shipping to ensure it is exactly to order. We ship via air or sea depending on the urgency.
Once we receive our rug in our London warehouse, you can collect it or have it delivered it to your desired address. A white glove service is also available at an additional charge for addresses within Greater London.
Signup Success
Thank you for registering for our newsletter.
Email not correct
Please provide valid email address
An Error Occured
---